LARGE SELECTION OF MODERN CABINETS
MODERN KITCHEN & BATH CABINETS
Home Of The Best Kitchen Remodel
FREE Granite Backsplash    |    FREE Stainless Steel Sink    |    FREE Installation
Save up to 60% on White Cabinets!
Enjoy up to 60% savings on our most popular white kitchen cabinet lines compared to the big box stores.
     Visit Our 6000 Sq ft. Showroom
Monday – Friday 9 am -5:30 pm
Sat: 10 am- 4 pm, Closed Sun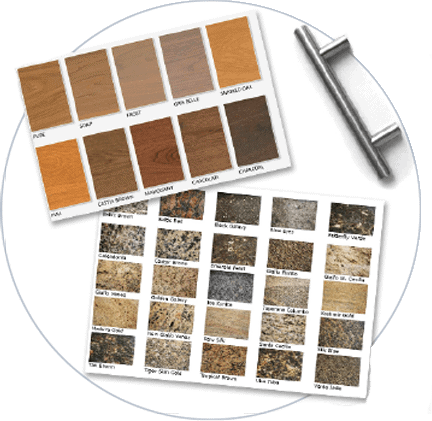 1 – Choose Your Styles
MTD offers a huge selection of white cabinet styles, flooring, and counter tops to choose from. Not sure what direction to go in? Don't let that slow you down. Our talented team of experts are ready to help guide you on the path to the kitchen you have always wanted. It is our goal to ensure that your kitchen is exactly how you want it, both in design and functionality.
2 – Free Design Services
Our design process is very simple: Meet with our designers and let the happiness begin! Each and every member of our design team has years of experience when it comes to helping our customers find the right design. With our state-of-the-art design software, we at MTD are able to create a 3D custom image of your new space. This makes it easy to visualize the layout; making color and style changes quick and easy.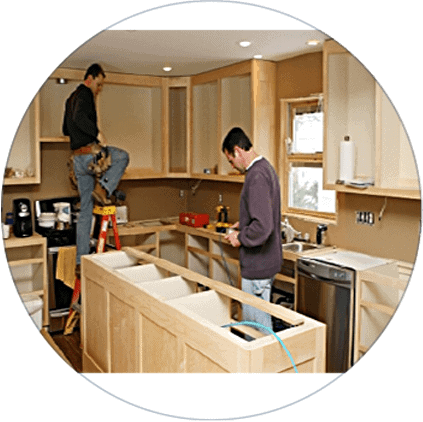 3 –

Installation
Don't let the thought of a kitchen installation make you feel overwhelmed. When you go with MTD you have the option of DIY installs of your new white cabinets or simply hire us to do it for you and still save big.
No other cabinet store in North Hollywood offers this. You can feel confident in knowing you are getting quality design and materials that make installation easy and smooth. Our installation experts will be ready to answer any questions and offer full support during the construction process.
White Cabinet High Quality, Competitive Price
Request A Free Design Consultation
Fill out our quick form and one of our talented designers will contact you. They will provide a consultation based on your personal needs and plans - all for free.