Experts in Kitchen Remodel & Kitchen Cabinet Products
DESIGN | MANUFACTURE | INSTALL
We're excited to help you get to work on your next home remodeling project. As kitchen design experts, we're committed to helping you design a space that you'll love and cherish for years to come.  We can accommodate any job of any size.  Whether you are on a budget, desire a complete custom solution, or are developing a multi-unit new construction. We manufacture our custom cabinets in our Los Angeles area factory, using the highest quality raw materials.  If you are looking for your dream kitchen, closet or bath, MTD is ready to be your partner to realize your vision.
Get a beautiful kitchen on a budget. Take advantage of our Fall promotion.  Get high-quality kitchen cabinets with installation for $4,995.  Click here to learn more.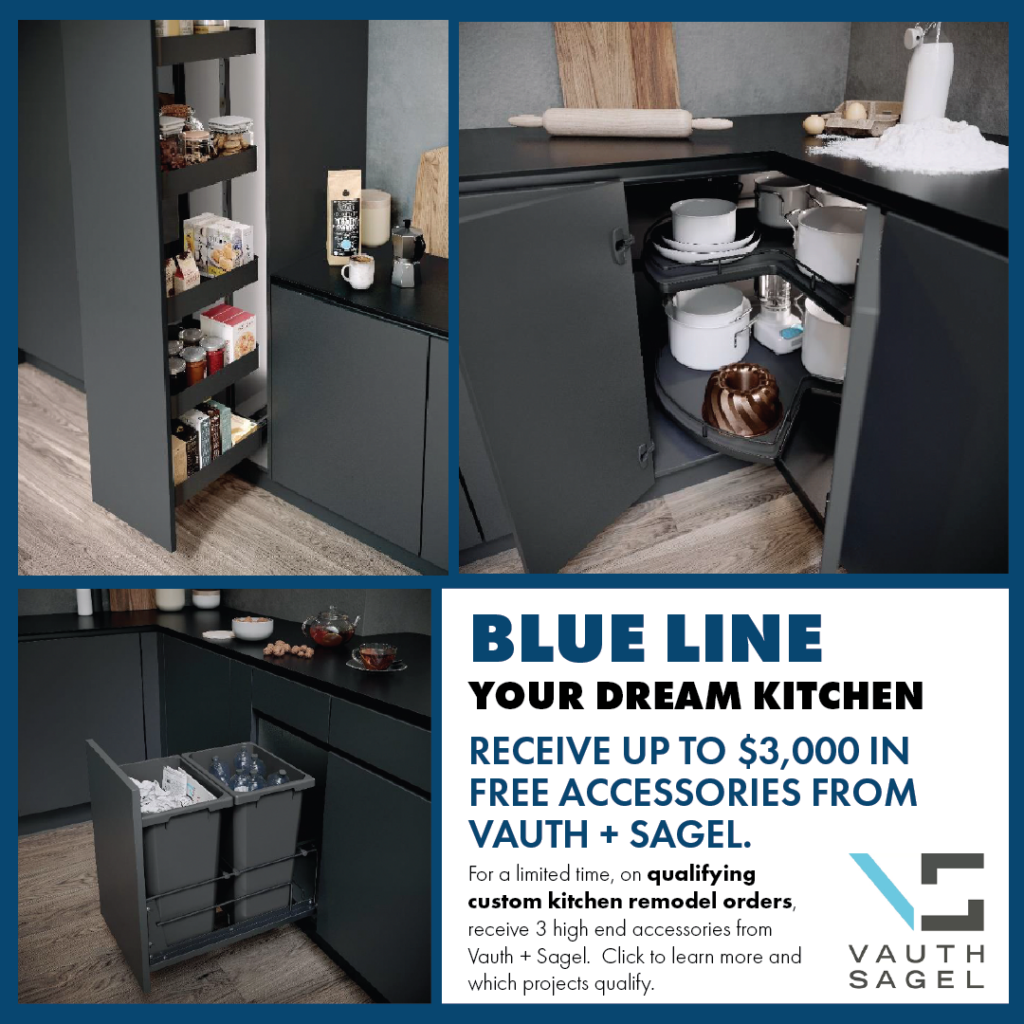 Get the Blue Line treatment for your dream kitchen.  For a limited time, get 3 complimentary high end Vauth + Sagel accessories when you contract a custom kitchen remodel.  That's up to $3,000 in value on us.  Click here to learn more or contact to connect with a designer to learn if your project qualifies.
GET INTEREST FREE FINANCING
Did you know that we offer 12-month interest-free financing? If scratching together savings is stopping you from realizing your dream kitchen, then give us a call and talk to one of our talented designers about our financing options.


Residential
With design support and project management, we streamline the process for a successful remodel that comes to life beautifully.

Contractors
Work directly with our project managers to find cost-effective options directly from our millhouse – maximize your return and shorten your timeline.

Multi-Units
Confidently partner with MTD to ensure the  workmanship and inventory quality is consistent and trustworthy, regardless of project size.
See How Our Custom Cabinets Are Made.
Take a tour of our state-of-the-art North Hills, CA manufacturing facility.  In this video, we show you how high-quality custom cabinets are constructed.  Contact us today to schedule a free consultation with one of our talented designers and realize your dream kitchen today.
See Our Work
We have helped thousands of homeowners, contractors and developers realize beautiful design, construction and installation of kitchens, closets and baths.  Browse our gallery of past projects, then contact us to connect with a designer today.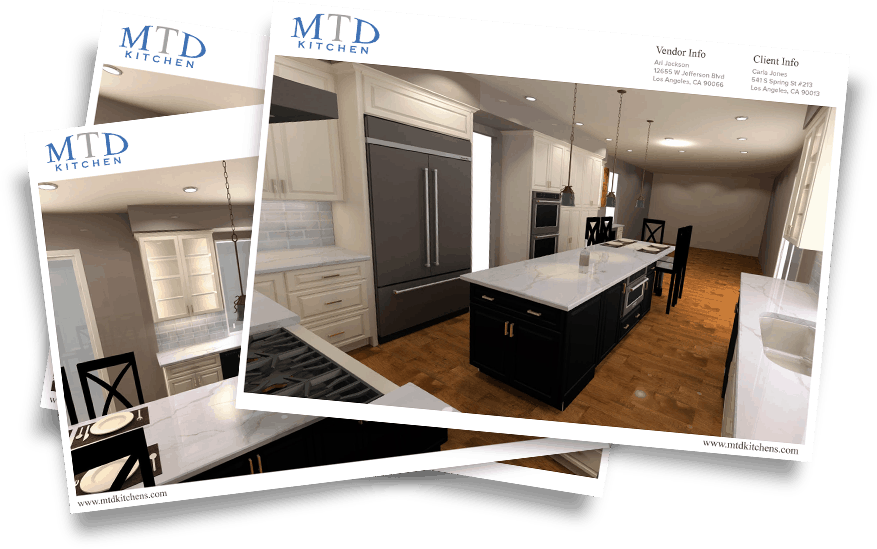 COMPLEMENTRY KITCHEN DESIGN
Not sure where to start? Our designers will create a 3D example of your kitchen.
One of our experienced designers will walk you through the entire kitchen remodel process and create a 3D model of your dream kitchen; allowing you to see every cabinet, drawer and counter top in full color!
Our kitchen cabinet design showrooms in Los Angeles and Orange County are available for you.  Visit us today!
We love our kitchen products and stand by their quality, but we understand that some things are better seen in person than described in words. Whether you make an appointment to meet with a designer, or simply want to walk through our design center showrooms at your own pace, we invite you to visit our showrooms to see our amazing selection of cabinets and accessories first hand. See hours here.
NORTH HOLLYWOOD SHOWROOM
13213 Sherman Way North Hollywood, CA 91605
818-581-2424
ANAHEIM SHOWROOM
1201 E Ball Rd. Anaheim, CA. 92805
714-617-7793