Beautiful Kitchen Cabinets, Custom Designs, Expert installation.
We're excited to help you get to work on your next home remodeling project. As kitchen design experts, we're committed to helping you design a space that you'll love and cherish for years to come. We know that you have a busy schedule, so we've made it as easy as possible to get started.


Residential
With design support and project management, we streamline the process for a successful remodel that comes to life beautifully.

Contractors
Work directly with our project managers to find cost-effective options directly from our millhouse – maximize your return and shorten your timeline.

Multi-Units
Confidently partner with MTD to ensure the  workmanship and inventory quality is consistent and trustworthy, regardless of project size.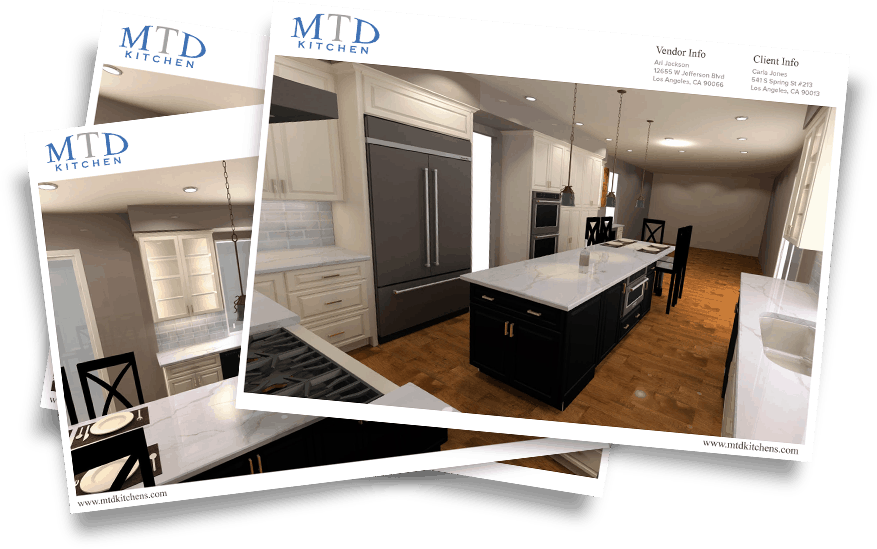 COMPLEMENTRY KITCHEN DESIGN
Not sure where to start? Our designers will create a 3D example of your kitchen.
One of our experienced designers will walk you through the entire kitchen remodel process and create a 3D model of your dream kitchen; allowing you to see every cabinet, drawer and counter top in full color!
Eliminate hassles. Our app keeps you up to date on your remodel progress.
Eliminate the guessing game and enjoy the process of working with a professional team who values accountability and transparency.  Most contractors are spread thin with small teams, dragging the average installation out over two months. We use technology to keep our jobs on schedule and keep you informed on progress through instant updates, photos, and calendars.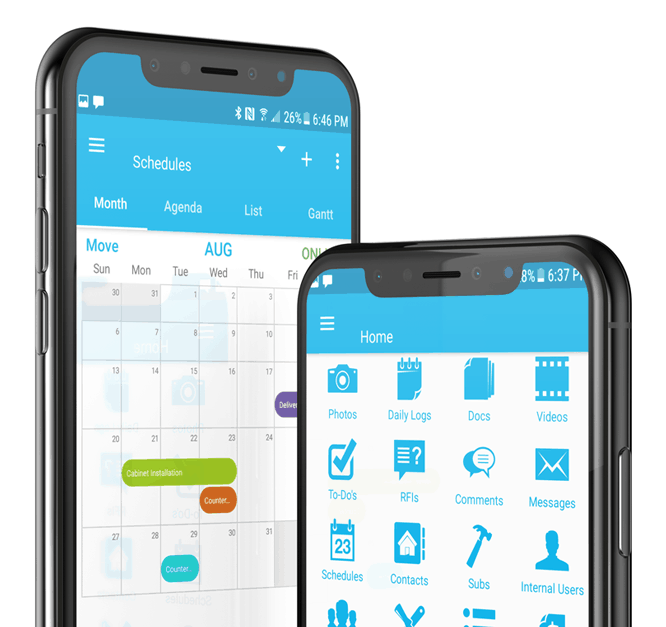 The Next Step to Loving Your Kitchen Again
Download your kitchen remodeling checklist or schedule your appointment with an experienced kitchen designer.
Our cabinet design showrooms in Los Angeles and Orange County are available 7 days a week for you.
We love our kitchen products and stand by their quality, but we understand that some things are better seen in person than described in words. Whether you make an appointment to meet with a designer, or simply want to walk through our design center showrooms at your own pace, we invite you to visit our showrooms to see our amazing selection of cabinets and accessories first hand. See hours here.
NORTH HOLLYWOOD SHOWROOM
13213 Sherman Way North Hollywood, CA 91605
818-764-2254
ANAHEIM SHOWROOM
1201 E Ball Rd. Anaheim, CA. 92805
714-766-4440
WHAT PEOPLE ARE SAYING ABOUT MTD
"Our counter tops and entire kitchen look expensive, but the price could not be beat!!"
SEE OUR REVIEWS
Kitchen Remodel Checklist
Make your planning easier with a step-by-step kitchen remodeling checklist.
Save money, keep track of measurements, stay on your timeline with a detailed kitchen remodel checklist.
GET MY FREE 3D KITCHEN DESIGN
Schedule Your Kitchen Design
Make an appointment at our showroom for personalized design service.
Our kitchen designers will answer all of your questions and show you exactly what your kitchen can be. Schedule your design time.
Request A Free Design Consultation
Fill out our quick form and one of our talented designers will contact you. They will provide a consultation based on your personal needs and plans - all for free.