It is time for you to remodel your kitchen but you are wondering exactly what the right direction to take would be – you are not alone; kitchen remodels are not easy because there are so many things that need to be taken into account. Although a lot of factors play into kitchen design the first step before choosing appliances or visiting a cabinet showroom is to set some goals for your space. What kind of kitchen do you want to have in the end? Do you want it to be a functional space, an aesthetic space or do you want it to serve both purposes? For most people, they would like a kitchen that does both. So where do you get started when remodeling your kitchen? MTD Kitchen remodeling in North Hollywood design team will help you find the right style of kitchen that compliments your lifestyle. There are several things that you should take into account:
The first is the existing room layout; how much space do you have and how would you like to make use of it? Do you, for instance, want to maintain the basic layout of the existing kitchen and only put in new fittings or do you want to change the layout altogether? This is an important step because not only does it tell you what your new kitchen will look like it also tells you how much money you are likely to spend.
Speaking of spending, it is important to consider your budget. Depending on how much money you have set aside you may be able to enjoy a brand new kitchen remodel or you may go for changing the key fixtures and fittings. If your kitchen is very old you may want to consider waiting until you have enough money for a full remodel but if it isn't too far gone you can change a few features for a new look.Your kitchen should accommodate your cooking needs. If you love to cook, for instance, you will find that you need a bit more space to move around and you will need installations such as an island. If you are not big on cooking you may need less space but may want to focus on the aesthetics of the room instead. People who cook often also have to think about kitchen storage space – it makes more sense to shop in bulk and store rather than to go shopping every time you want to prepare a meal.Another important aspect to take into account is space for dining. This is particularly important for those who have families. Whether they live with you or they only come around for special occasions such as Christmas and Thanksgiving there should be enough space for everyone to dine comfortably. Take into account the kind of chairs that you want to install around the dining area – they should be comfortable while at the same time not taking up too much room.It is important that when remodeling your kitchen you take into account the decor of the rest of your home. It will be a bit awkward, for instance, if the rest of your home is in contemporary design while your kitchen has a traditional one. If you are not sure about how to match different kinds of decor it is best to bring in a professional kitchen designer for guidance. 
MTD Kitchen's custom cabinets
will help you on your designs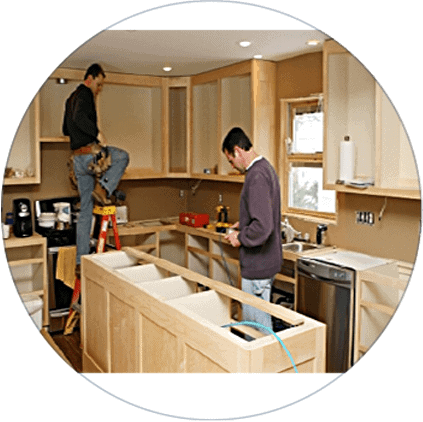 Lastly, when remodeling your kitchen it is very important to consider your contractor carefully. You want to hire someone who is experienced in kitchen design and that is affordable – there are some contractors who are expensive not because they are better than others in the market but simply because they are used to renovating kitchens in high end neighborhoods.You can also check the
MTD's stainless steel kitchen sinks
for more products and images that can fit to your kitchen designs.